Flu Clinic
Crowsnest Medical Clinic
403-562-8804
The Municipality of Crowsnest Pass is keeping a close eye on the developing COVID-19 situation and continue to receive daily updates from the Provincial Operations Centre. 
There are no reported cases as yet in the Municipality and Municipal facilities remain open at this time.
For up-to-date information about COVID-19 is Alberta, please visit Government of Alberta's website at https://www.alberta.ca/coronavirus-info-for-albertans.aspx
The current risk level in Alberta for contracting COVID-19 is still low.  However, If you think you've been exposed to COVID-19, stay home and call Health Link 811 for instructions.
Business Mentorship Program - Crowsnest Pass Chamber of Commerce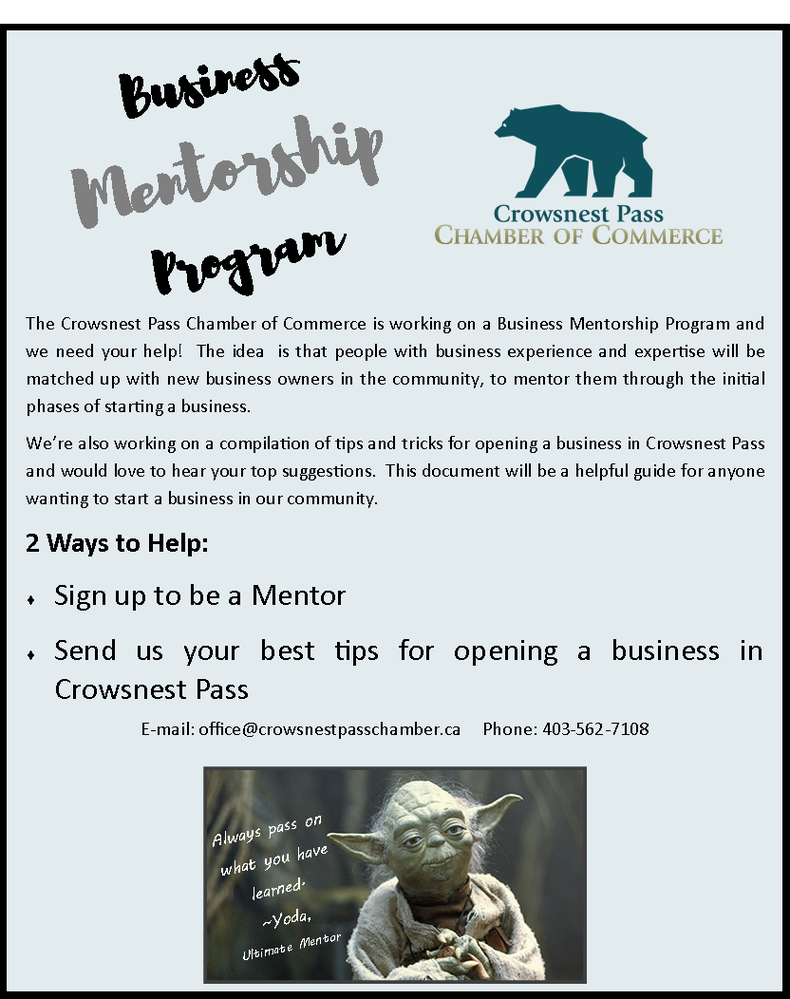 Welcome Neighbor