2021 Crowsnest Pass Community Calendar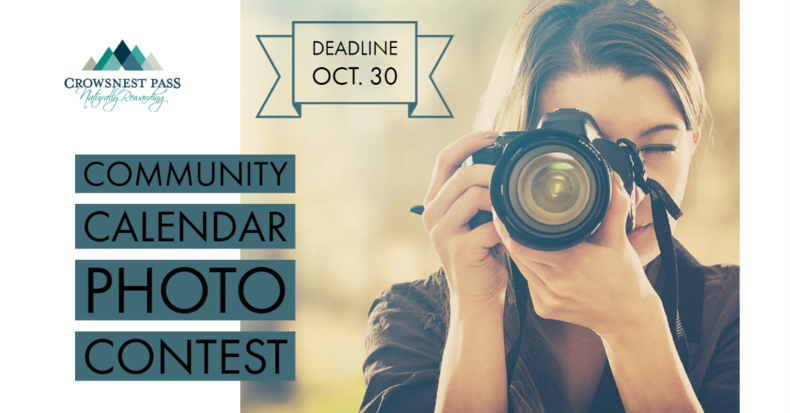 PHOTO CONTEST
Until October 30, submit you photo entries that will be featured in the Municipality's second annual community calendar (and possibly other Municipal publications)!   
THIS YEAR'S THEME:  People of the Crowsnest Pass
Send us your images of people partaking in our heritage, culture, recreation, and natural beauty of the Crowsnest Pass for your chance to win!
Grand Prize – Cover Photo!
If your image is selected for the cover photo, you will win $200 and the bragging rights of having your images featured on the cover and as a monthly image!
Runner-Up Prize – Monthly Image
All other images selected to be featured in the calendar will get photo credit for the 2021 Community Calendar and total bragging rights!
How to submit your image:
A photo contest consent form must accompany all images
Images must be high resolution (min 2MB)
Landscape photos work best
Images must be taken within the Crowsnest Pass and area
Submit your image to uhersky@crowsnestpass.com (images can be submitted using this email address to Drop Box, Google Drive, etc. if too large to email)
Submit the signed form found here: Photo Contest Consent Form
Images can also be dropped off at the Municipal office on a USB flash drive during regular business hours at 8502 – 19 Avenue, Coleman or deposited in the night drop box located at the front of the building.
Please note:
Images become the property of the Municipality of Crowsnest Pass for future use
Any images featuring people must include appropriate approvals to be published
Submissions will be accepted until 4:30pm on Friday, October 30
Limit of 5 entries per participant
For inquiries, please contact Kim Uhersky at 403-563-2215 or kim.uhersky@crowsnestpass.com