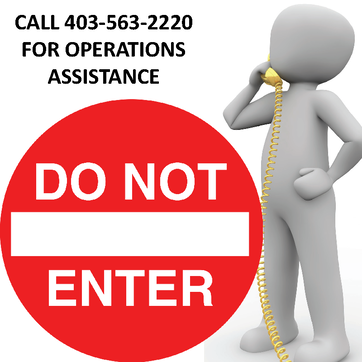 We would like to remind residents that it is never safe to approach a Municipal Operator while they are running equipment.  This puts both yourself and the Operator at risk.
Please do not enter onto any of the Municipal Operations Yards or Shops, these areas are restricted to Employees only and are not safe for the public.
If you have any concerns or requests for the Operations Crews, please call the office at 403-563-2220 and speak with the Operations Administrative Assistant to have your concern or request considered.
We understand that there are areas in the Crowsnest Pass that may have been overlooked, and we appreciate if residents work with us to ensure proper procedure is followed.