Mental Health First Aid - Seniors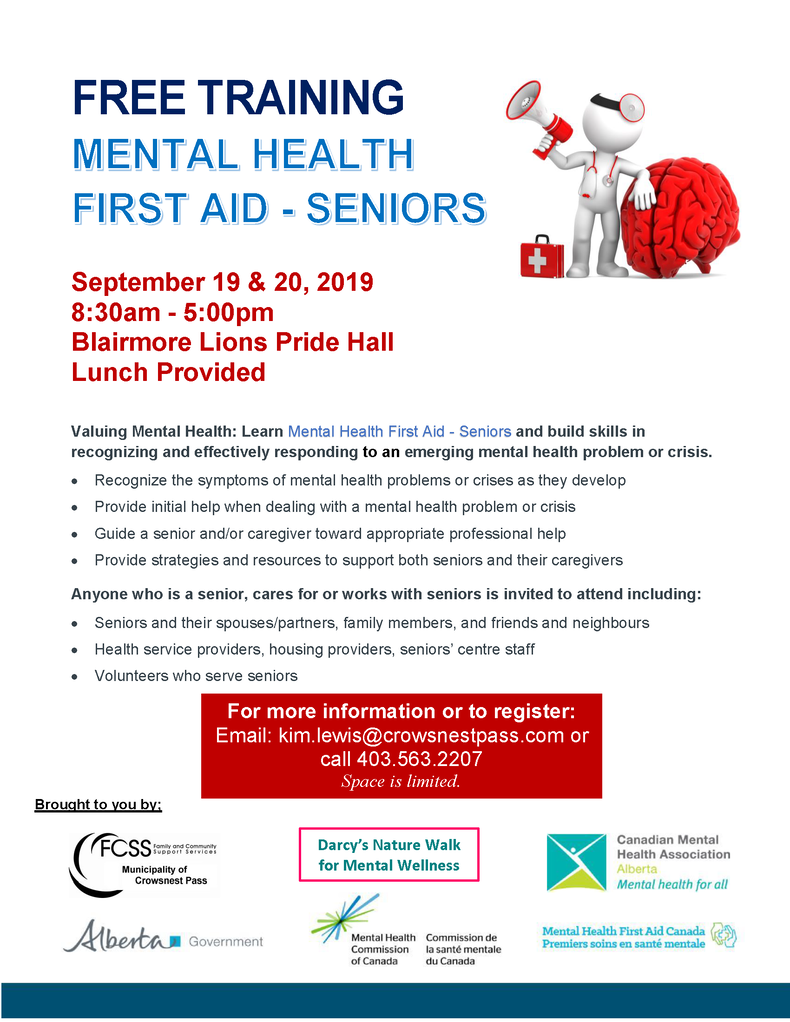 Southern Alberta Summer Games Alumni Banquet
DOWNTOWN COLEMAN UPGRADES – PHASE 2
Please be advised that construction crews will be working in Downtown Coleman for the purpose of:
Road Excavation
Utility Replacement
Street Construction/Asphalt Paving
Sidewalk Curb & Gutter Construction
Phase 2 is anticipated to run from June 16, 2019 to August 15, 2019
Phase 2 Closure Details:
77th Street will be closed to traffic between Hwy 3 and 17th Avenue, access to Coleman will be via the East or West accesses. Detours will be in place; however, traffic will be disrupted throughout the duration of the project. Pedestrian access will always be accommodated, as will emergency response. Temporary water services will be provided to ensure continuous operation. Coordination of short duration service disruptions will be communicated on an individual basis.
It is the intention of the contractor to perform the above work in the most expedient and efficient manner possible and it is unlikely that you will be affected throughout the entire duration of Phase 2 work.
To assist us with the performance of this work we respectfully request your co-operation with the following:
Please remove vehicles from your garage or driveway (if you require the use of them) for
the duration of the work as the construction may necessitate a full or partial obstruction for access to the driveway or garage.
*APPLIES TO ISOLATED SITUATIONS ONLY WHERE THE CONCRETE REPLACEMENT LIMITS THE ACCESS OF YOUR VEHICLE*
Please refrain from using exterior water for the duration of the work as excess run-off
could enter the construction area and have a serious effect on the construction. Although the work may not be adjacent to your property, water flowing to the nearest catch basin could enter the construction site through underground pipes and result in negative impacts to our operations.
Please remove all vehicles from the streets within the construction area. Any vehicle
which causes an obstruction to work operations may be towed. Other materials left in the work area will be removed and may be hauled away as garbage.
For your safety please obey all construction signage, do not attempt to enter the
construction area, or climb temporary fencing. In addition, do not attempt to drive over
oiled surfaces as this may lead to damage of your vehicle.
We appreciate that this work may cause you some inconvenience, but you can be assured that we will minimize the disruption as much as possible.
We thank you for your co-operation and assistance.
If you require further information or clarification of this notice, please contact the BOW MARK office at 403-938-7920 between 8:00 a.m. and 4:30 p.m. on normal business days.
Elections Canada 2019 - Poll Workers
Apply at elections.ca/jobs
Bicycles in Crowsnest Pass Custody
These bikes have been hanging out at the Municipal Compound, some of them for years. They are looking for a new home! Most are in need of some TLC.
Call the Municipal office at 403-562-8833 to bring home one of these lonely souls.
Business Mentorship Program - Crowsnest Pass Chamber of Commerce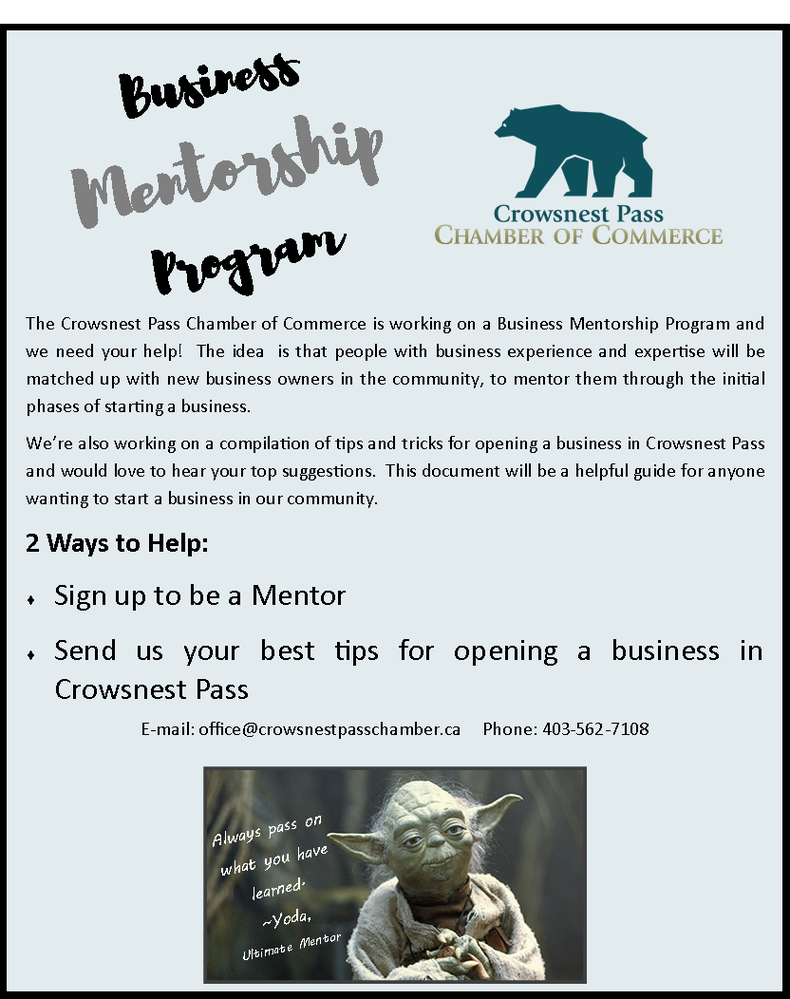 Welcome Neighbor