Crowsnest/Pincher Creek Landfill Association
Energy Efficiency Alberta's Residential and Commercial Solar Program
The beginning of summer marks the official launch of Energy Efficiency Alberta's $36-million Residential and Commercial Solar Program.
Starting June 21, homeowners can receive up to 30 per cent off solar panel installation costs, to a maximum rebate of $10,000. Businesses and non-profit organizations are eligible for up to 25 per cent of system costs, to a maximum rebate of $500,000. Rebates are based on the size of the installation and calculated at $0.75 per watt.
For details, please visit Energy Efficiency Alberta's website at https://www.efficiencyalberta.ca/
Business Mentorship Program - Crowsnest Pass Chamber of Commerce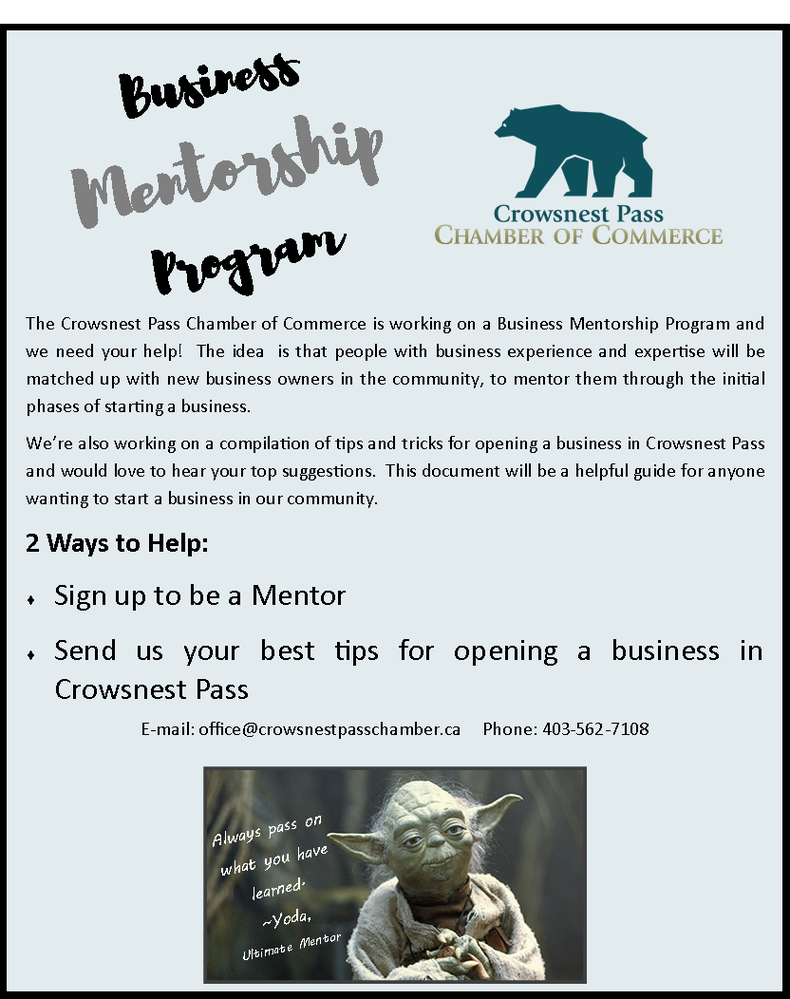 Weed Warior Wednesdays
Local Photographer Travels to Thailand for Film Project on His Wildlife Photography
Josiah Launstein is an 11-year old nature photographer with several prestigious awards and nominations under his belt.  He was approached by Nikon Asia who wished to produce a short film showcasing his wildlife and conservation photography.
Josiah and his father, John, traveled to Thailand, where a production crew filmed his adventures and photography in action.  Read all about Josiah's adventures on his blog http://www.launsteinimagery.com/josiah-travels-to-thailand-for-film-project-on-his-wildlife-photography/.
Enjoy this "behind the scenes" short.
Welcome Neighbor