MESSAGE FROM MAYOR AND COUNCIL – JUNE 12, 2020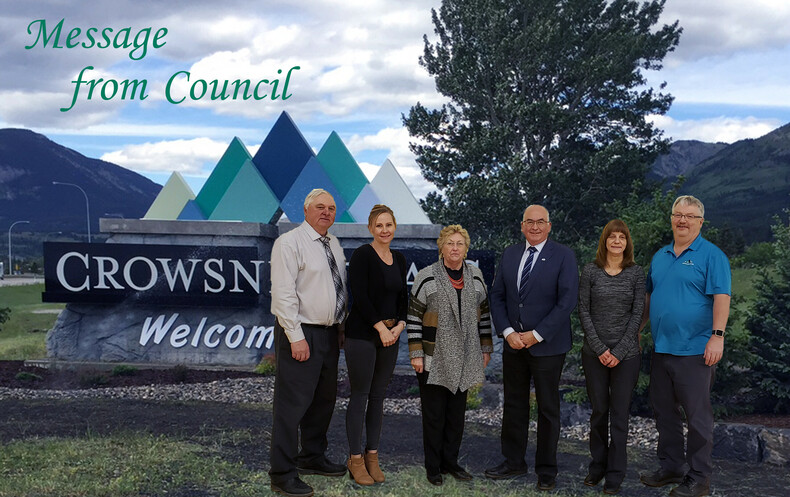 In response to the announcements made by the provincial government regarding Stage 2 of Alberta's Relaunch Strategy, Municipal administration are reviewing the guidelines published by Alberta Health to determine the requirements to safely reopen our facilities to the public.  As preventive measures and procedures are developed, facilities will begin to reopen to the public.
Given the complexity of the guidelines and the number of facilities/operations that can resume, it is estimated that it will be approximately 2 weeks before the first facilities will be ready and the remainder to follow as time allows.
Our local businesses will need our support more than ever in the next while.  Please remember that even though they no longer have the 50% capacity restriction, they still have guidelines that need to be followed.  Please be patient with the owners and managers as they wade through the precautions to keep you and their staff safe.
Please continue to follow the posted guidelines at our playgrounds and other outdoor facilities to protect you and your family.   
Continue to take these precautions to reduce the spread of COVID-19:
practice physical distancing by staying at least 2 meters away from others outside your home/cohort family
wash your hand frequently, especially before and after entering a building or using a facility and every time you go back home
avoid touching your face
Before heading out this weekend, make sure you have taken precautions and know what is open and what is still closed or restricted.  We must all continue to be cautious and adhere to the recommendations from the experts. 
Thanks to everyone in the Crowsnest Pass, we still have no confirmed cases!  Keep up the good work!
Stay safe, stay healthy! We are all in this together!
Check out Alberta's Relaunch Strategy at https://www.alberta.ca/alberta-relaunch-strategy.aspx