Agriculture and Environmental Protection Services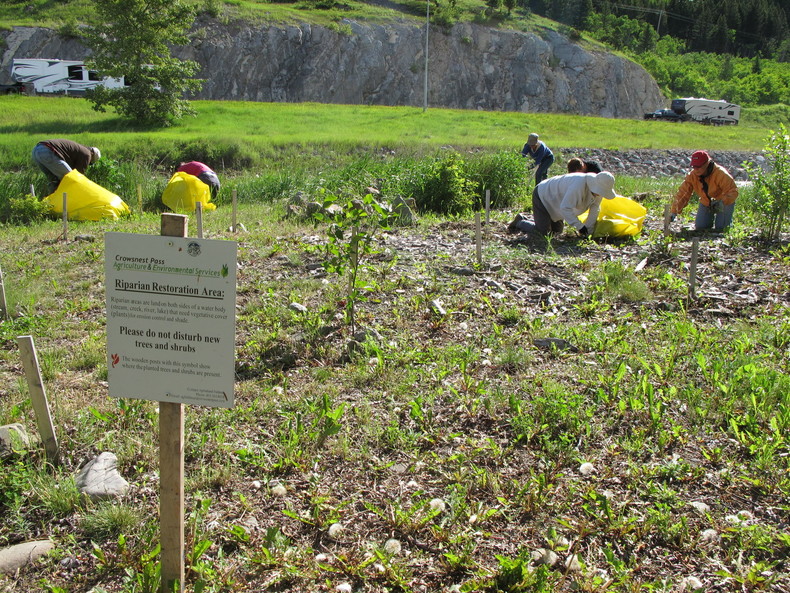 The Agricultural Fieldman for the Municipality of Crowsnest Pass can be contacted for weed and pest control, soil conservation and any agricultural or environmental concerns within the Municipality. Please call the Agricultural Fieldman to access free information, booklets, brochures, handouts and reserve books on agricultural and environmental materials (weeds, pests, water wells, re-vegetation, etc).   Bill Hnatiuk, Agricultural Fieldman can be contacted by phone at (403) 563-8658, fax (403) 563-5474 or by email at  agfieldman@crowsnestpass.com.
Together the Agricultural Service Board, Agricultural Fieldman and other staff make up the Agricultural and Environmental Protection Services Department whose responsibilities include the enforcement and administration of the following statutes: Agricultural Service Board Act, Weed Control Act, Soil Conservation Act, and Agricultural Pests Act.
2018 Crowsnest Pass Agriculture & Environmental Protection Services Program History & Continuity
2018 Agricultural Situational Statement for the Municipality of Crowsnest Pass
Links to legislation
Agricultural Services Board Act

Weed Control Act
Weed Control Act Regulations with Prohibited Noxious & Noxious Weed Lists

Soil Conservation Act
Soil Conservation Regulations

Agricultural Pests Act
Agricultural Pests Regulations